I think we all know what's coming up, that holiday all about love. It seems like every year there is always some controversy and about Valentine's Day. I've heard people who are single saying they feel left out and people in relationships say things like, "We should celebrate love every day!"
While I don't disagree with celebrating love every day, I also think we should be thankful every day, but no one seems to have an issue with Thanksgiving. We should probably be doing a lot more things every day. And while I'm not against Valentine's Day I don't do anything huge to celebrate either. Last year David make a special breakfast before work, and in the evening I made a nicer-ish dinner. I used my pink and red fiesta-ware plates and we called it a day. Before David and I were dating my mom took pretty good care of me with care packages in college and a little gift in the morning growing up. So, my Valentine's experiences haven't been rough.
I've enjoyed looking through some of the funny Valentine's Cards that Etsy has and I'm sure you'll find them funny no matter which side you fall on the debate.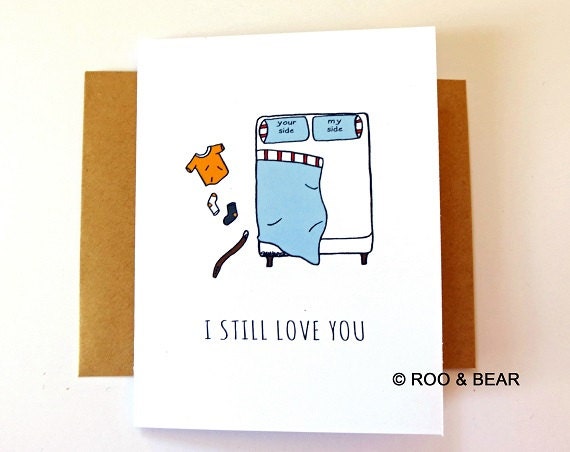 From Roo and Bear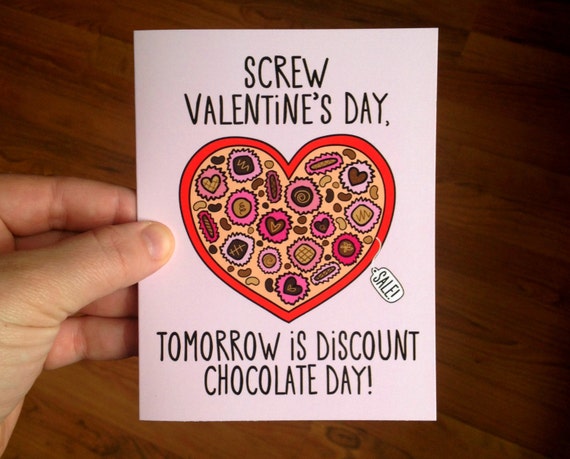 From Buck and Libby
If you are into gifting for Valentine's Day or you just want to treat yourself to something special, check out this wristlet from Bobbin and Co.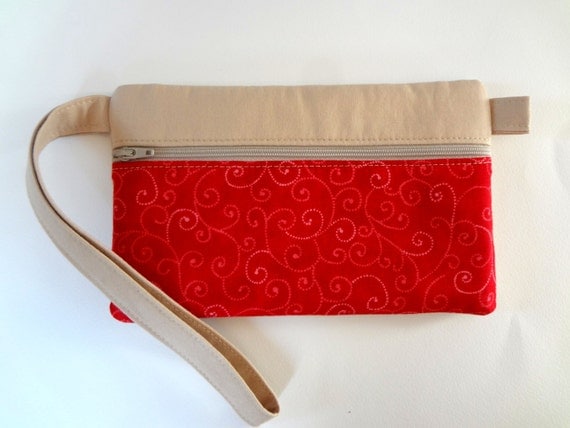 The red swirls make a bright, pretty outside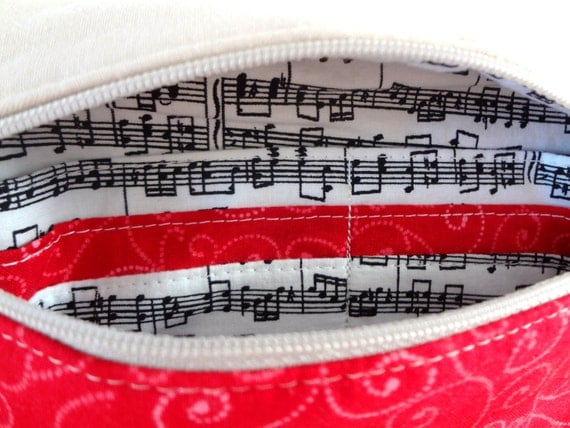 And there is a music-note inside. And a bonus- if you give this to a music lover, they can play the music inside. Ha!
I first made a set of these wristlets for my friend Gina's wedding (take a look at her brand new blog Mrs. Dessert Monster). I had a little leftover fabric when I was finished with her order, and was happy to put a few extra together for the shop.
Happy Friday, Happy Valentine's Day next week, or Happy Anti-Valentine's. What are your thoughts? Love the holiday or love? Hate it? No real opinion? Let me know in the comments.